2018.09.08
Which DJI Drone Should You Choose?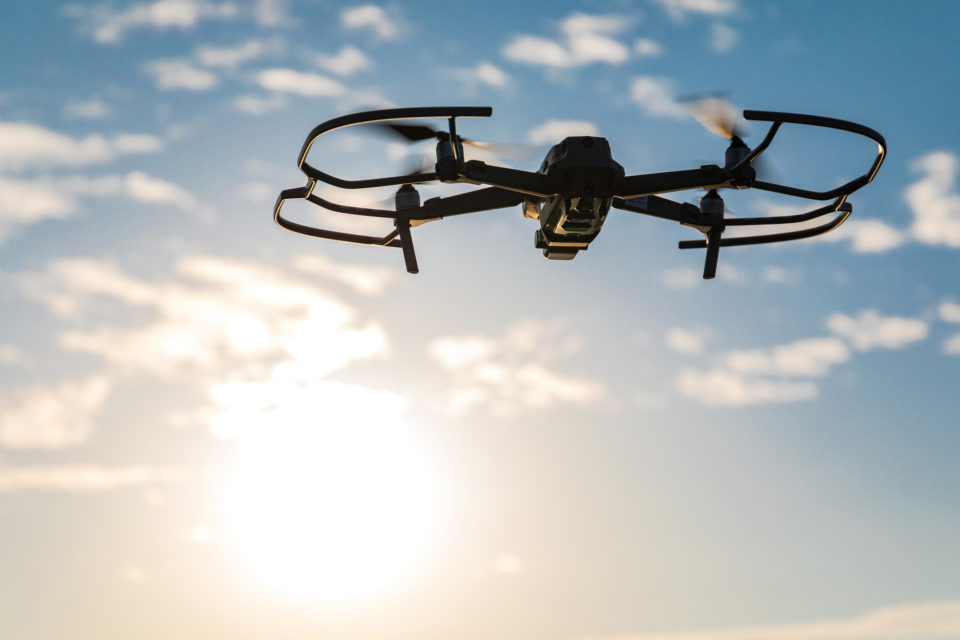 DJI: The World's Most Reputable Commercial Drone Company
DJI is a company located in Shenzhen City, Bao'an District, China. It has secured a 70~85% share in the world market, and is the world's biggest drone manufacturer both in name and substance. Their slogan is, "Good enough is not good enough," and the company has been maintaining a high growth rate to this day.
DJI was founded in 2006, in China, and has become incredibly well-known in the drone industry. Some might even say that DJI is to drones what Apple is to gadgets. When thinking of buying a drone, you can never go wrong with choosing a DJI product.
The Phantom Series
The "Phantom Series" is a drone series that best represents DJI. Since the first "Phantom" came out in 2013, the series has never ceased to evolve, and the latest of the series is "Phantom4 Pro" that came out in 2016.
The best part of "Phantom4 Pro" is its hovering technology. By adopting the stereo-vision positioning system, it processes where exactly in the air it should stay and can return to the original hovering position even without the help of a GPS. By having the visual system and the infrared detector create a three dimensional map, it automatically detects and avoids obstacles up to 30m front and 30m back. This also enables the drone to choose to land on relatively flat areas when returning. In addition, the "Return-to-Home" function has improved greatly, and it can return from sites up to 300m away from the original location even without a GPS.
Moreover, "Phantom4 Pro" can spend around 30 minutes in the air, the longest time in the series, which means it can film for a longer time. This was made possible by the increased stability, durability and also the weight reduction, which, in itself, improves the mobility of the drone and the overall quality of filming.
By utilizing the embedded HD video downlink, you are able to check the footage in HD 720p, which is a perfect function for those who prefer to film in a stable environment.
Mavic Pro
"Mavic Pro" is a drone that almost becomes the size of a plastic bottle when folded and weighs only 734g. Although this is an incredibly small aerial drone, it comes with an electronically controlled gimbal just like "Phantom4 Pro," which minimizes camera shake. It also comes with a camera that allows you to film in 4K.
However, the thing that differentiates this drone from others is that it can film vertically by turning the camera 90 degrees. This allows you to film from many different angles of views.
Since the body is little and also light, filming on windy days might be a challenge. However, once you get the hang of it, you will be able to enjoy filming in thickly wooded areas or down narrow paths: places that you will not be able to film with a bigger-sized drone.
Spark
"Spark" is a drone that has a high reputation amongst our users as a high-quality aerial drone. The technology used in this drone that prevents camera shake does not compare to any other drone.
The functions listed below demonstrates the flexibility of this drone that adapts to different situations:
・Panoramic photography function
High number of pixels (twelve megapixel)
Bokeh function
To beginners, we recommend that you use the "quick shot" function, which allows you to use four different kinds of auto steering. This will enable you to take professional photos with ease.
When landing, the drone is able to land on your palm, and the way it sits on your palm comfortably is strangely adorable!
Conclusion
In this article, we have looked at different types of drones produced by DJI: the world's most reputable drone manufacturer. We live in a world where everybody is able to carry around a camera phone; a world that nobody even imagined. Perhaps in the near future, we will be able to carry high-quality, compact-sized drones, like we do with our smartphones. DJI produces plenty of other types of drones that we were not able to cover in this article. Feel free to look at some other products that may interest you.